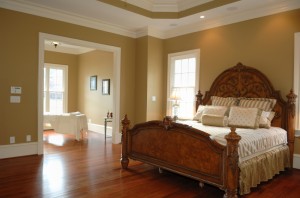 Like many families today, you may have considered the idea of bringing your extended family together by adding an in-law suite to your home. Maybe you've thought about adding an extended apartment with a separate entrance, complete kitchen, utility room and more. Maybe you've imagined transforming that unused basement or garage space into a functional apartment area with it's own separate entryway. Or perhaps you just want to create a small, simple, private bedroom and bath area.
Design Build Remodeling Group can help you with your in-law suite by offering a wide variety of solutions, including ADA-compliance. We'll work with you to create plans for various sizes, types of suites and styles. We know how to make sure that your new addition will fit with the style and flow of your existing home.
Whether it be for an adult child moving home or an elderly parent who may need extra assistance, Design Build Remodeling Group is here to fulfill your needs.
In-Law Suite Additions Include:
Design and planning of new suite
Custom layouts
New walls, drywall
New flooring installation
Installation of bathroom
Installation of kitchen or kitchenette (if chosen)
Installation of new lighting
Installation of new windows and doors
Separate entryway solutions
And more!
Call Design Build Remodeling Group or request an estimate today to begin planning your in-law suite.