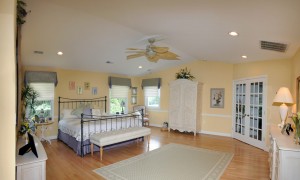 Need a bigger home? Don't move out, add up!
Putting a second story addition on your home (adding "up") has advantages that can't be realized when you extend your first-floor space (adding "out"). There's no digging for a foundation and no need to pour footers. It is much easier to avoid potential zoning permits and property variances that can cause setback and delays. What's more, you don't have to take away space from your yard to create it.
Design Build Remodeling Group's expert team of Maryland remodeling contractors can work with you to help you create the space you desire while adding value to your home. Rest assured that each detail of your second-story addition will be handled with care and professionalism.
Second Story Addition Includes:
Planning and layout of new space
Construction of new walls and flooring
Construction of stairs
Installation of new flooring
Placement and installation of doors
Placement and installation of new windows
Installation of new dividing walls
New bathroom installation
Roofing upgrade and installation
And more!
Call Design Build Remodeling Group today or request a quote to get more information about second story additions.