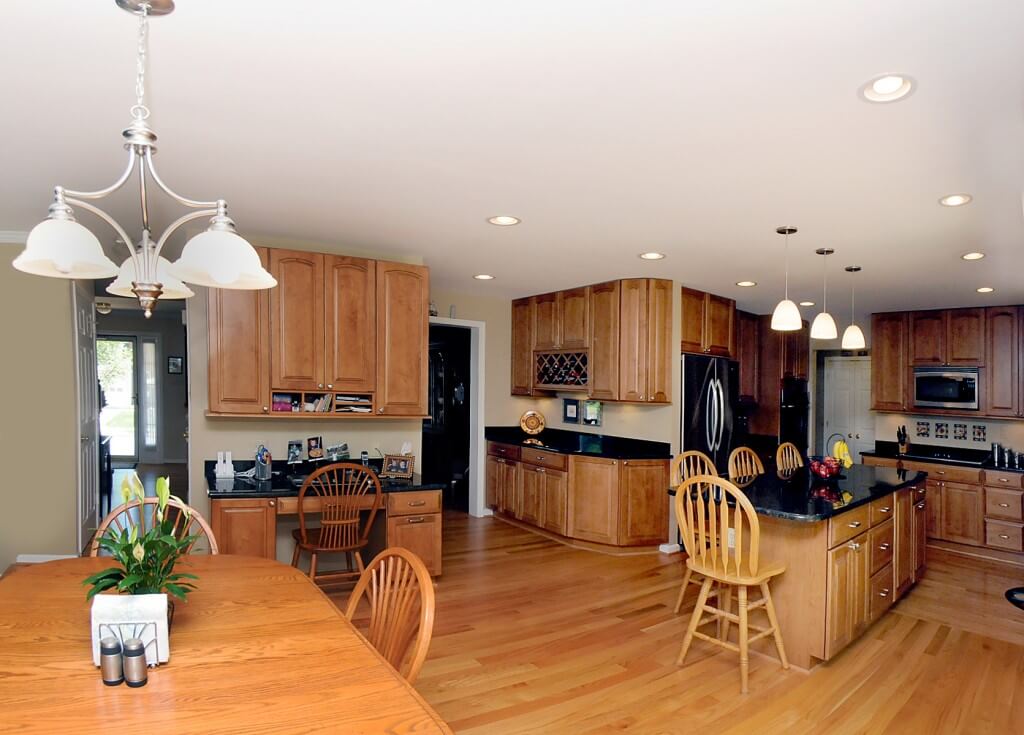 When you first moved into your home, you may not have realistically anticipated a need for more space in the future. But as life goes on, you may find that suddenly, the space you are currently in doesn't feel adequate enough for all members of the household to live comfortably.
This could mean a new child on the way, a child moving back home post-college, a family member in need of special care and accessibility, the need for a home office, or simply the urge to host guests for an extended period of time. According to The New York Times, more than 50 million Americans find themselves living life in a multi-generational home (a household with three or more generations under one roof) and can benefit from accessible design.
Whatever the reason is for your household expansion, there are several remodeling options to consider that will enhance your current space without the hassle of moving, making life more stress-free and fulfilling for the whole household.
Garage Addition
Whether you need to make space for a new vehicle, are looking for extra storage, or want to create a separate area for exercise and relaxation, a garage addition can be your answer. Maryland is known for unpredictable weather conditions. Garages offer your vehicle shelter and protection from the elements, which ultimately means a safer ride for you and your family. They are also a great place for furniture, workout equipment, toys, bikes, tools or even a home bar. Check out creative garage makeover ideas.
Bathroom Remodeling
It's no secret that sharing a bathroom with other members of your household can sometimes be a cause for chaos and morning slow-downs. As your household expands, the need for appropriate space and an opportunity to multi-task becomes clear. You can create a more stress-free environment in your bathroom by implementing a luxury stand-up shower stall (easier for disabled people) with a freestanding bathtub (great for relaxation and fun tubtime for the kids) as well as double sinks, increased counter space, grab bars and larger mirrors. Bathroom remodeling is also the number one way to raise the net worth of your home.
Relocating/Expanding Laundry Area
Laundry is a daily part of life. The more people live in your home, the more people are going to need to access your laundry room efficiently. If you aren't satisfied with your current space, it may benefit you to relocate your laundry area to a different part of your home that is more convenient to your daily activities. It is also beneficial to add more shelving and storage units to your current laundry area, as well as upgrading to a luxury integrated washer/dryer combo. Check out this example of how to organize an efficient laundry room.
Second Story Addition/In-Law Suite
Adding a bedroom or a second story addition to your current home can transform it into the home you've always dreamed of, without having to move. It can be difficult to accept new changes in your household if you feel like your current space is already cramped and limited. Adding an in-law suite is the perfect solution to this problem, usually serving as an extended apartment with a separate entrance, complete kitchen, utility room and more. It is an ideal place to house guests from out of town and keep your visiting family comfortable for an extended period of time without feeling overwhelmed in your own space.
Kitchen Addition/Remodeling
Cooking for a growing household can be daunting and stressful, but if you have the right tools and space, it can be exciting and rewarding. Transforming your current kitchen or adding a new luxury kitchen is a great way to add value and beauty to your home, while making feeding your family or hosting parties more manageable. Beneficial services could include creating a separate dining room area, increasing counter space, modifying the height of counter space for accessibility, removing a current wall, installing a built-in refrigerator, updating appliances or installing more windows to increase natural light.
Contact Design Build Remodeling Group Today
Design Build Remodeling Group has extensive experience in all of these areas and more, thriving on professionalism and success. Whatever your vision is for your expanding home, Design Build Remodeling Group's expert team of Maryland remodeling contractors will work with you to successfully make your luxury dream home a reality from start to finish, with options customized to your personal style and family's needs. Request an estimate!