The holidays are a special time for gathering…in the kitchen. The kitchen is the heart of your home, the most popular room and gathering area for guests. But what if your kitchen isn't up to the challenge of accommodating all that extra holiday traffic? Not a problem, Design Build Remodeling Group can assist. Maybe it's time to replace old countertops or flooring, update your lighting or add a touch of style with a new backsplash. Or perhaps you're ready to take on a full remodel. Whatever it is, let us take care of all of your kitchen needs this holiday season!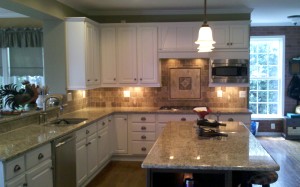 Update your lighting
It may be time to get rid of those fluorescent box lights (finally). Replace worn out overhead fixtures or install recessed lighting to make your kitchen more welcoming. To save energy and money, consider using LED lights, too. Another popular lighting upgrade is taking advantage of natural light by adding extra windows or skylights.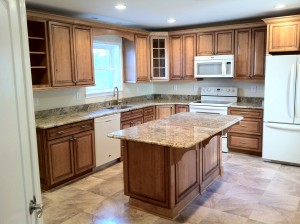 Replace countertops
Replacing countertops is one of the most popular ways to make a kitchen look and feel brand new. Despite popular belief, there are ways to update your countertops without breaking the bank. Unless you're willing to spend the money for granite, marble or another high end surface material, you probably want something durable, stylish and most importantly, cheap(er). Versatile laminate is a great alternative to those more expensive options because of its clean look, durability and water resistance.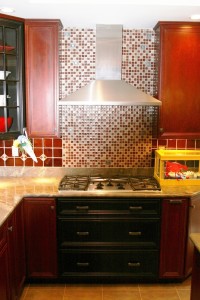 Add a custom backsplash
An inexpensive upgrade for your kitchen that can add color and style, without dominating the room with a new paint job or flooring, is adding a custom backsplash. In addition to style, backsplashes also serve a functional purpose: protecting your walls from grease and other staining food items. There are several different types of tile used for backsplashes, such as laser-cut, subway and herringbone tile. For more information on backsplash tile, contact us today.
If you're hoping to wow holiday guests, a complete remodel may not be the best (or the quickest) option. However, making a few minor updates can make a world of difference in a short amount of time. Our experts at Design Build Remodeling Group can assist with any project, no matter the size to give you your dream kitchen! For a free consultation, contact our office today!