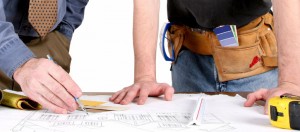 Yesterday, the National Association of Home Builders (NAHB) released an article that showed the Remodeling Marketing Index (RMI) for the fourth quarter of 2011. The report showed that the RMI rose significantly from the third quarter to the fourth last year, bringing home improvement activity to the highest level it's been in five years. Personally, we have felt the ramifications of this report, as this 2012 is anticipated to be our busiest and most profitable year ever! While smaller, less established companies are still feeling the effects of the state of the economy, many others are starting to feel the effects of this market turn-around.
Many home owners are still slow to commit to remodeling due to feeling uncertain about the economic recovery and difficulty obtaining loans. But these consistent studies of market improvement and steadily rising rate of remodeling activity are ensuring many homeowners that now is the time to pursue that long-awaited remodel project.
To read the full article, click the link: http://www.nahb.org/news_details.aspx?newsID=14823
Studies show the most important areas of your house to consider remodeling in order to increase value include Kitchens, Bathrooms, and Basements. We hope this growth in remodeling activity continues. It is never a bad time to receive information about your next remodel… Maryland Homeowners, feel free to contact us with any questions you have regarding estimated time frame of completion, 203k financing, consultations, anticipated investments, and more!