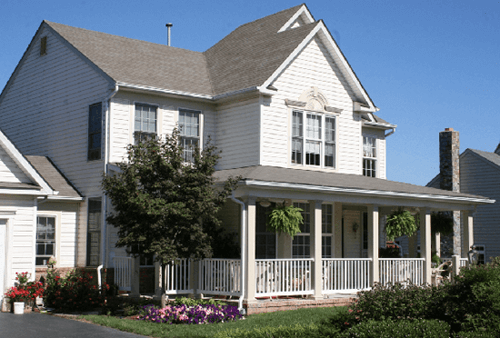 Springtime is upon us! The weather is warming up, the bright days have grown longer, and flowers will be blooming with beauty in no time. Did you spend the colder winter months inside your home, longing for the days when you could finally enjoy life outdoors on a breezy deck or patio? Over the holidays, did you dream of having a more livable space to entertain and accommodate guests? You have the power to transform your home. Take the first step today.
If you are in the market for remodeling, now is a great time to start planning. Design Build Remodeling Group is here to enlighten you on the benefits of planning your Maryland remodeling project in the spring.
Planning Ahead for Faster Results
Many people underestimate the time it takes to successfully complete a professional remodeling project. Remodeling projects of any size require careful planning to ensure ultimate satisfaction. Typical remodeling projects require eight to 12 weeks from initial planning until the start of construction, and summer is a busy season. If you start planning your remodeling project now, you will get to enjoy the benefits of features like a new sunroom, in-law suite, or upscale kitchen in plenty of time for the holidays. The earlier you start planning your remodeling project, the sooner you will be able to bask in the joy of your new and improved home.
Ideal Weather Conditions
If you start planning your remodeling project today, it will be completed during the warmer months. The weather conditions in spring and summertime are ideal for several exterior remodeling projects involving painting, siding, deck construction, roofing, and more. Completing remodeling projects like this during the winter months can take more time due to the nature of unexpected inclement weather in Maryland. Excess snow can be a roadblock on the path to completing your desired remodeling project on schedule.
Worry-Free Vacation Time
During the summer, individuals and families commonly take advantage of vacation time off from work and choose to travel. Are you worried that investing in a major remodeling project will complicate your daily routine or effect your vacation plans? Don't be! Going out of town for a summer vacation gives your remodeling contractor the convenience of completing as much work as possible, without disturbing you in the process.
Enjoy a worry-free vacation when you leave your home in the trusted hands of the professional staff at Design Build Remodeling Group. We will work closely with you to complete our work in a clean environment during hours that are best suited for your convenience. While you are away and we are on site, we can ensure that your home is protected from harm. You can rest assured that by the time you return from vacation, your home will be several steps closer to the vision you had in mind.
Contact Design Build Remodeling Group Today
At Design Build Remodeling Group, we minimize the inconveniences that often accompany a major remodeling project and work fast to meet your family needs during the renovation process. With any remodeling project, it is essential that you choose a contractor you will enjoy working closely with who also has the skill and expertise to do a quality job.
Our professional and friendly staff sees the value in excellent customer service and has extensive experience providing high-quality renovation and remodeling services to families in the Anne Arundel, Baltimore, Carroll, Frederick, Howard and Montgomery Counties.
Request a free consultation and site visit!
You can also like us on Facebook and follow us on Twitter!