Unlike relatively new properties, decades-old homes hold historic and even sentimental value. Whether you want to revive your home's lost charm or give it a modern twist, think about these things when planning your renovation project: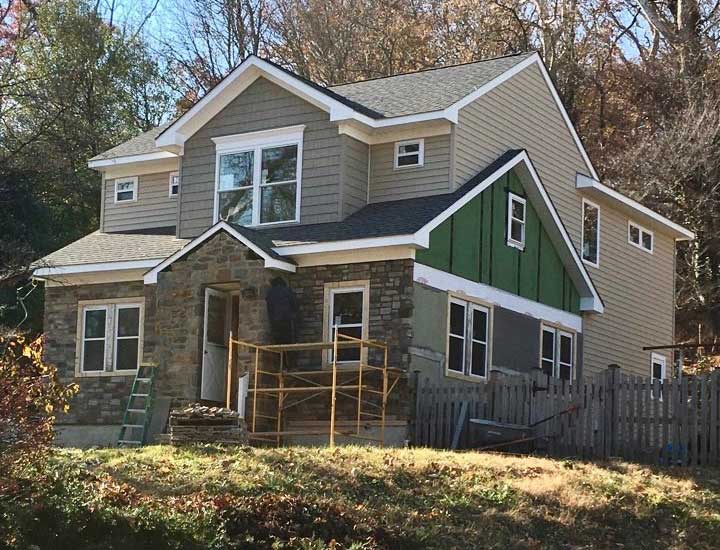 Fixing Structural Issues
Experienced home remodeling contractors, including Design Build Remodeling Group of Maryland, advise that you get a thorough inspection of your home first. A complete checkup should reveal its hidden problems, allowing you to address them before changing anything aesthetically.
For safety and structural integrity, make sure your electrical and plumbing systems are in good condition to meet the latest building regulations. Dealing with pre-existing problems, such as compromised foundation, cracked windows and rotting roof decking, is likewise paramount.
Saving Salvageable Elements
Save your home's valuable design elements and structurally sound structures. You may want to do a major contemporary facelift, but even new addition contractors suggest keeping some relics of your home's previous incarnation.
Leaving perfectly good cabinetry, molding and masonry untouched can lend your space a sense of eclecticism when mixed with fresher interior and exterior details. Plus, it's cost-effective and eco-friendly to simply reuse things that don't belong to landfills.
Using Reclaimed Materials
Do you want to retain the look and feel of your old home, but some of its parts need to be retired? Use reclaimed materials and products. Basement, bathroom and kitchen remodeling experts would attest that buying new "old stuff" could add historical beauty to it. After all, old-world timber and antiquated but utilitarian metal objects are tangible remnants of the yesteryear.
Existing renovation can be tricky, so partner with the finest remodeling company in town. To schedule your free consultation in Washington D.C., call Design Build Remodeling Group of Maryland at (443) 300-2268 now.