Spring

Home Care Checklist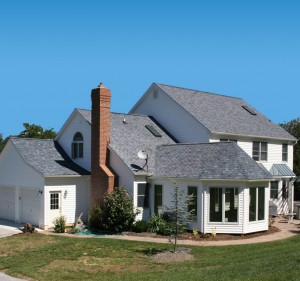 After a long, cold winter, homeowners feel happy to get outdoors again. The brighter, longer days of spring can be such a relief from the frigid, short days of winter. The extra sunshine can also shine the light on areas of the home that were damaged or neglected during the winter months.
There are typical areas indoors and outside the homes that usually need repair or maintenance in the springtime. Taking the time to check your home and do routine maintenance could mean money saved down the road. Even uncompleted homes that are still under construction need a thorough checkup after the winter. Whether you are in the stages of home remodel or just want to keep your home in top condition, running through this home care checklist will give you a good idea of what to check in your home.
Homeowner Checks For Spring
The Foundation

– Start by examining the foundation of the house for signs of water leakage or dampness. Examine the walls for any signs of mold or mildew. Even be sure to check for any devastating cracks that may need repair.

The Roof

– A homeowner needs to make checking the roof a regular part of spring home maintenance care. Check the roof for any signs of damage like loose, peeling or missing shingles. Snow and ice storms can play major havoc with roofing shingles. Repair or replace missing or damaged shingles. This can prevent those spring rains from causing a leak in your roof.

The Heating and Cooling Systems

– Spring is a good time to service your air conditioner and clean and replace your filters. Heating and air conditioning vent filters become clogged with dirt and dust making them inefficient.

The Plumbing Fixtures

– Check all the pipes to make sure they aren't leaking. Leaking pipes can cause the worst damage. Examine the seals and caulking around all pipes and plumbing fixtures to make sure they are water tight.

The Exterior Walls and Surfaces

– Examine your exterior walls for peeling paint and loose siding. Check your rain spouts and gutters for debris. Go around the entire house and inspect the windowsills and window screens.

Batteries

– Check all of your smoke detector and carbon monoxide detector batteries.
Spring time is also a great time to plan any room remodel or construction project for your home. The longer days and cooler outdoor temperatures make adding on that new deck, screened porch, patio, or sunroom much more pleasant. Spring is right around the corner. These home care tips will get your house in tip-top shape for the coming season.