Milford Mill, MD
Have you been thinking about making changes to your home? Whether the layout just isn't suiting your family's needs anymore or you simply want to revamp your kitchen or bathroom, you need to be able to depend on a company that can take care of it all. If you live in the Milford Mill area, there's only one name to know: Design Build Remodeling Group of Maryland.
We specialize in the design and construction of major, large-scale, home-remodeling projects. Each of our remodeling projects incorporates architectural design, interior design, and all remodeling services to provide each unique client with a single-sourced remodeling solution! Are you ready to start your project? Get in touch with us online or by phone at 443-300-2268​​​​​​​​​​​​​​​​​​​​​​​​​​​​​​​​​​​​​​​​​​​​​​​​​​​​​​​​​​​​​​​​​​​​​​​​​​​​​​​​​​​​​​​​​​​​​​​​​​​​​​​​​​​​​​​​​​​​​​​​​​​​​​​​​​​​​​​​​​​​​​​​​​​​​​​​​​​​​​​​​​​​​​​​​​​​​​​​​​​​​​​​​​​​​​​​​​​​​​​​​​​​​​​​​​​​​​​​​​​​​​​​​​​​​​​​​​​​​​​​​​​​​​​​​​​​​​​​​​​​​​​​​​​​​​​​​​​​​​​​​​​​​​​​​​​​​​​​​​​​​​​​​​​​​​​​​​​​​​​​​​​​​​​​​​​​​​​​​​​​​​​​​​​​​​​​​​​​​​​​​​​​​​​​​​​​​​​​​​​​​​​​​​​​​​​​​​​​​​​​​​​​​​​​​​​​​​​​​​​​​​​​​​​​​​​​​​​​​​​​​​​​​​​​​​​​​​​​​​​​​​​​​​​​​​​​​​​​​​​​​​​​​​​​​​​​​​​​​​​​​​​​​​​​​​​​​​​​​​​​​​​​​​​​​​​​​​​​​​​​​​​​​​​​​​​​​​​​​​​​​​​​​​​​​​​​​​​​​​​​​​​​​​​​​​​​​​​​​​​​​​​​​​​​​​​​​​​​​​​​​​​​​​​​​​​​​​​​​​​​​​​​​​​​​​​​​​​​​​​​​​​​​​​​​​​​​​​​​​​​​​​​​​​​​​​​​​​​​​​​​​​​​​​​​​​​​​​​​​​​​​​​​​​​​​​​​​​​​​​​​​​​​​​​​​​​​​​​​​​​​​​​​​​​​​​​​​​​​​​​​​​​​​​​​​​​​​​​​​​​​​​​​​​​​​​​​​​​​​​​​​​​​​​​​​​​​​​​​​​​​​​​​​​​​​​​​​​​​​​​​​​​​​​​​​​​​​​​​​​​​​​​​​​​​​​​​​​​​​​​​​​​​​​​​​​​​​​​​​​​​​​​​​​​​​​​​​​​​​​​​​​​​​​​​​​​​​​​​​​​​​​​​​​​​​​​​​​​​​​​​​​​​​​​​​​​​​​​​​​​​​​​​​​​​​​​​​​​​​​​​​​​​​​​​​​​​​​​​​​​​​​​​​​​​​​​​​​​​​​​​​​​​​​​​​​​​​​​​​​​​​​​​​​​​​​​​​​​​​​​​​​​​​​​​​​​​​​​​​​​​​​​​​​​​​​​​​​​​​​​​​​​​​​​​​​​​​​​​​​​​​​​​​​​​​​​​​​​​​​​​​​​​​​​​​​​​​​​​​​​​​​​​​​​​​​​​​​​​​​​​​​​​​​​​​​​​​​​​​​​​​​​​​​​​​​​​​​​​​​​​​​​​​​​​​​​​​​​​​​​​​​​​​​​​​​​​​​​​​​​​​​​​​​​​​​​​​​​​​​​​​​​​​​​​​​​​​​​​​​​​​​​​​​​​​​​​​​​​​​​​​​​​​​​​​​​​​​​​​​​​​​​​​​​​​​​​ today!
Additions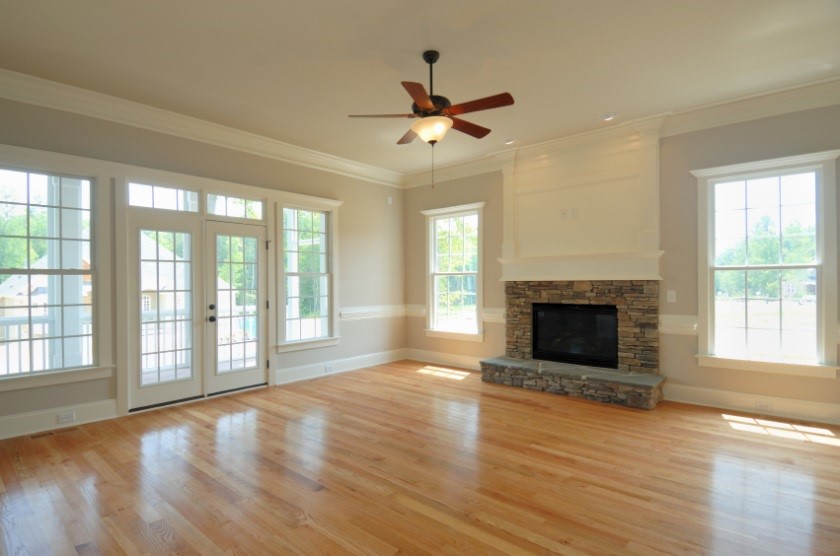 Are you trying to figure out how to make your living space fit your needs? When you're thinking about adding a new room to your house, there's a lot to plan and figure out. Maybe you're considering adding a playroom for the kids. Perhaps you've been wanting to add a home office. No matter your vision, the team at Design Build Remodeling Group of Maryland can walk you through the process and determine the best plan for your needs and budget.
Learn more about our addition services >>
Kitchen Remodeling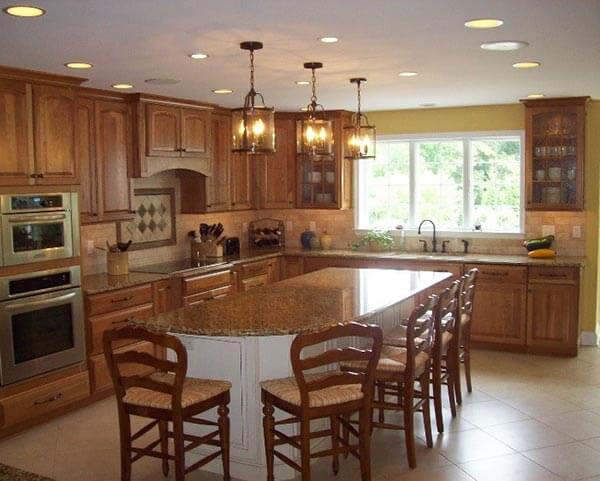 Design Build Remodeling Group of Maryland can work with you to create the kitchen of your dreams, whether it's a kitchen update or a whole new kitchen addition. Our expert team will work with you each step of the way, from general ideas and rough concepts to designing and project completion. With many years of experience, we know how to take the burden away from homeowners and make the renovations run smoothly from start to finish.
Learn more about our kitchen remodeling services >>
Bathroom Remodeling in Milford Mill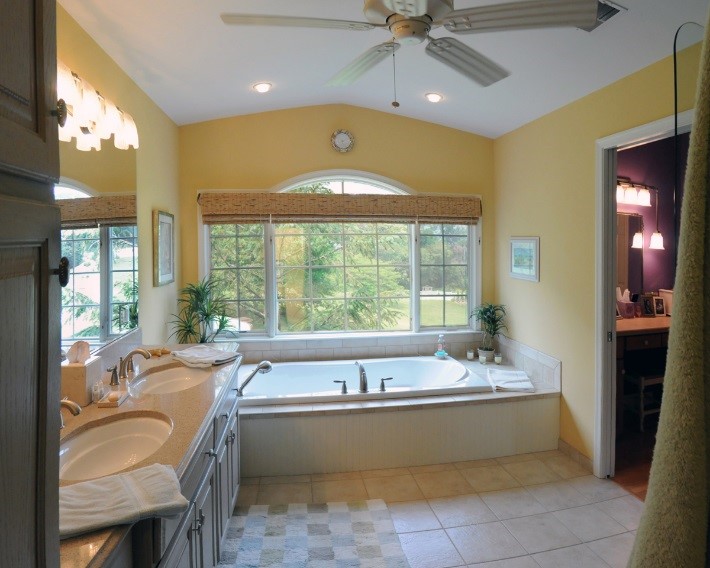 Did you know that updating your bathroom can add value to your Milford Mill home? Our team can help you revamp all sorts of bathrooms, whether it's a grand master bathroom or a smaller half bath. Between determining the materials for the floors and countertops, updating the plumbing and fixtures, and implementing unique customizations, we can help transform your bathroom into a relaxing, beautiful space.
Learn more about our bathroom remodeling services >>
Basement Renovations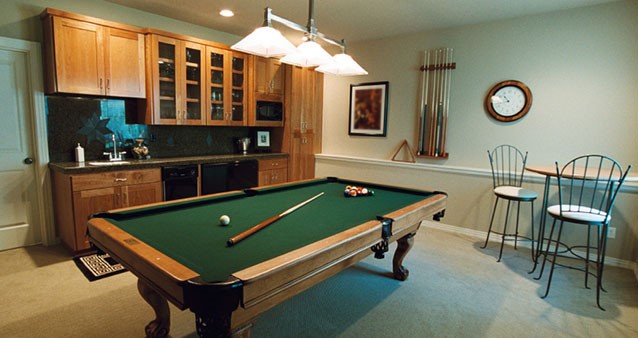 Is your basement unfinished? Do you rarely venture down there? What is now a dark, unused location could soon become the highlight of your family fun. The team at Design Build Remodeling Group of Maryland can help you plan and create a functional and beautiful renovated basement to suit your family and your Milford Mill home. We can determine whether the foundation of your basement needs repairs, how to best utilize the space, and add a number of unique, customizable features that will make your basement stand out.
Learn more about our basement remodeling services >>
Whole House Renovations in Milford Mill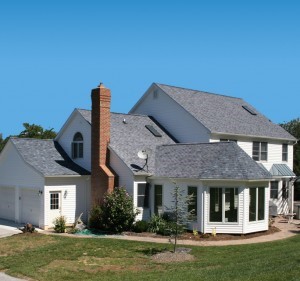 Is it time to renovate your whole home? Between adding new flooring, replacing the roofs, redesigning the current layout, and much more, there is a lot to decide upon—but the end result will be worth it! With a project of this size, it's essential you choose a great company in the Milford Mill area. Your contractor should not only be a remodeling expert, but also be someone you'll enjoy working with.
Learn more about whole house renovations here >>
Request an Estimate for Your Milford Mill Home
Are you ready to make your dream home become a reality? Here's what the process will look like:
Contact. We can establish the scope of work and determine a rough budget for your project.
Site visit. Our team will come to your house to meet your family and research the build site.
Design. We will determine the project tasks and present them to you in a detailed proposal.
Construction. Once the permits are approved, we will begin construction.
We are a full-service, design, build, and residential remodeling company in Maryland that specializes in large-scale remodeling projects. We provide remodeling contractor services in Milford Mill and the surrounding areas, so if you're looking for a company that has distinguished itself with excellent workmanship and superior customer service, we are the ones to call.