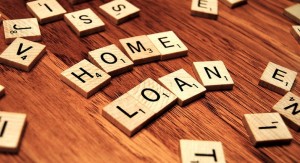 Financing a major home remodeling project is an overwhelming prospect. The cost and time alone are enough to deter homeowners. But don't go running for the hills just yet, you have options.
If your saving account permits, cash is always the easiest form of payment. This way, there's no waiting for approval from the lender and no appraisals to undergo. Be advised though, using cash for a major home project could be invested elsewhere, possibly into a stock that yields a greater annual return than the real estate market. Further, most home improvement loans are tax deductible, whereas a remodeling project paid for in cash is not. Discuss this option with a financial adviser before proceeding.
For most of us, cash isn't an option. However, our customers now have the option of financing through Fidelity Bank Mortgage. Design Build Remodeling Group has proudly partnered with Fidelity Bank Mortgage to provide the most competitive financing options for our remodeling clients. No matter the size of the project, Fidelity Bank Mortgage is committed to finding a financial solution that works for you and your budget.
A third alternative, 203k financing is a popular type of home loan administered through the Federal Housing Administration (FHA). Through this program, there are two types of loans offered:
Standard (k) loans for complex project requiring substantial structural renovation
Streamlined (k) loans for simple and cosmetic repairs
203k eligible properties
Unfortunately not all dwellings qualify for 203k financing. Properties must be a one to four-family dwelling in existence for at least a year and meet zoning requirements for number of units on the site. Any newly constructed units must be attached to the existing dwelling. If a home has been demolished, or will be razed as part of the rehabilitation work, it remains eligible provided some of the foundation remains intact. The loan can be used to convert a one-family dwelling into a two, three, or four-family dwelling, or decrease a multi-unit dwelling to a one to four-family unit.
Design Build Remodeling Group is experienced in providing professional home remodeling, addition and renovation services. We'll work closely with you every step of the way to ensure your home improvement project goes according to plan. For more information about financing your next major home renovation or remodeling project, contact Design Build Remodeling Group today.