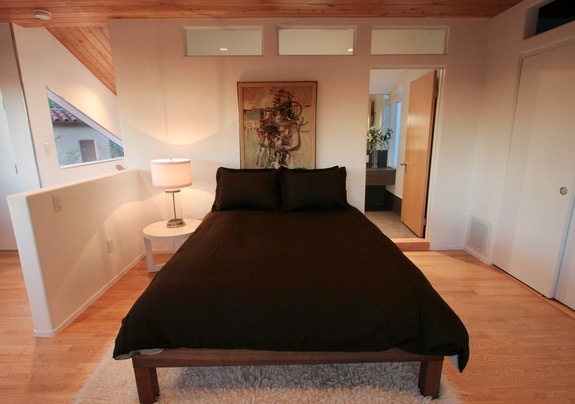 It's a question that crosses the minds of many homeowners at some point: Why don't I just add onto my house? One of the most common home additions is expanding the master bedroom. Maybe you've purchased an old home and need the extra space, or the kids are (finally) out of the house and you can build that addition you've always wanted. Whatever your reasoning, a master bedroom addition is a great way to add space and value to your home. Here are the Top 5 Considerations before moving forward with a bedroom addition.
5) Location
Where you decide to add on to your existing space is a big question and could have a major impact on your outdoor space and privacy. It seems obvious but your new bedroom needs to fit within your property. You'd be surprised to find out how many times a homeowner seeks an addition that, much to their disbelief, crosses over an unmarked property boundary. A new addition may interfere with the current landscape so think about whether you want to sacrifice or modify your existing outdoor space. Privacy will also be affected by location. Will your new addition back right up to your neighbors or a public building? If so, you may want to rethink the layout.
4) Access to outdoor space
Do you want your new bedroom to have a walkout balcony or open up to your backyard? Current trends indicate a preference for master bedrooms on the ground level that open up to an outdoor space.
3) Sitting area
Your master bedroom area shouldn't just be for sleeping! After a long day, it's nice to unwind in a quiet, private space away from the stresses of everyday life. If a sitting area is on your wish list, allow at least an extra 150 square feet of space to accommodate furnishings.
2) Lighting
One of the most overlooked aspects of a home addition, lighting can make all the difference. Consider both artificial and natural light sources. Will the placement of the windows bring in ample natural light? In addition, consider your overhead lighting, wall fixtures and dimming options.
1) Extras
This should be the fun part of your design. Maybe this includes a soaking tub and/or steam shower. Another idea is a heated floor, perfect for those cold mornings! Do you want your new bedroom space to include an entertainment system or perhaps a fireplace? These add ons will help transform your space into a retreat rather than a boring old bedroom.
Home additions should be exciting and most importantly, exactly what you want! Design Build Remodeling Group of Maryland is one of the premier major home remodelers in the area and can guide you through the process. Don't wait any longer, contact Design Build Remodeling Group today and turn your home into the home of your dreams.