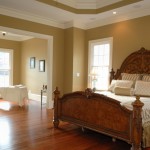 When it comes to your next remodeling project, the number one question that comes to mind is, "How much is this going to cost?" No surprise there. With the current state of the economy, money is the number one concern. However, what most people don't realize is that with a little planning and saving, anyone can make a wonderful renovation or addition to their home. Whether it be a kitchen remodel, finishing a basement, addition of an in-law suite, or any other home revamp, there's always a way to find the necessary funds to increase the value of your home!
Click here to see a budget sheet from NARI (National Association of the Remodeling Industry) that will tell you how much YOU can afford when it comes to your next project.
Additionally, click here to see what kind of financing plan we at can offer you, or call (443) 300-2268 to speak to one of our experienced associated and get a free consultation and site visit.