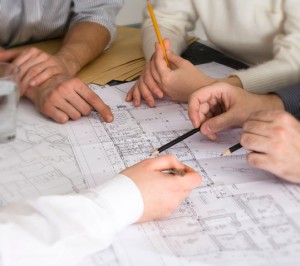 Design/Build is a term used to describe the versatility of a remodeling contractor. A quality Design/Build residential remodeling company brings together design and construction professionals in a collaborative environment to complete many successive tasks at the same time. There are many advantages to working with the Design/Build approach' including increased accountability' single-source project delivery' and a value-based project-feedback system' thus saving you time' money, and hassle. These are the most important factors when it comes to your remodeling project.
To read more, click the following links: //www.handyamerican.com/articles-design-build-contractor.asp … or //www.dbia.org/about/designbuild/
As a premier design/build company, Design Build Remodeling Group's top priorities are client comfort' attention to detail' and a Guaranteed Completion Date. Working from a predictable project schedule that is developed after final design and project parameters are set' Design Build Remodeling Group takes full responsibility for the complete construction process. From breaking ground through final trim details' all aspects of the building process are effectively directed by the on-site project managers. All work comes with a conditional 5-year warranty against defects and a GUARANTEED COMPLETION DATE.
To read about the Design Build Remodeling Group process, click here.