Recently, we completed the second phase of a two-part remodeling project in Bel Air, MD – Harford County (21014). Phase one consisted of a full kitchen remodel, master suite addition, and two bathroom remodels. The second phase of this project consisted of a full basement remodel.
These homeowners were in desperate need of a full basement update. This cold, damp area had outdated wood-paneling that masked some hazardous electrical work that was performed by an unlicensed, previous homeowner. The area was being used as a storage facility for over 20+ years of accumulated possessions. The homeowners were ready to part with their possessions and turn their basement into a functional space for everyday use.
The reconstruction and refinishing of this basement required a lot of demolition. We removed all wood-paneling, gutted all existing walls, and demolished the drop-ceiling. We tore up the existing flooring and replaced it with Adura flooring. We redesigned the layout of the existing bathroom area and framed out a full-size bathroom with all new plumbing and fixtures. As mentioned before, the electrical wiring posed a major fire hazard that was extremely unsafe. We completely re-wired all basement electrical up to code and installed brand new baseboard heating units. The homeowners decided to keep the existing stairs in tact because they were in relatively good condition. In order to give the stairs a fresh look that complimented the new basement, we sanded them down and applied a polyurethane stain for an added layer of protection.
After we had completed the last remaining items on our punch list, the homeowners expressed how pleased they were with our company's professionalism. They gave great praise to their project manager, Brian Clise, who went out of his way on multiple occasions to ensure the homeowners complete satisfaction. Design Build Remodeling Group always take great pride in it's work. We relish in the opportunity to create a great professional relationship with our clients, as well as a long-lasting friendship.
Below are some before and after photos of this project!
Before: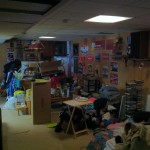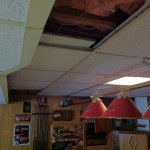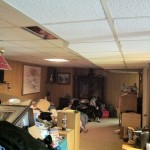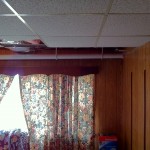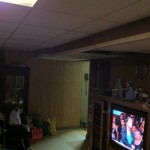 After: