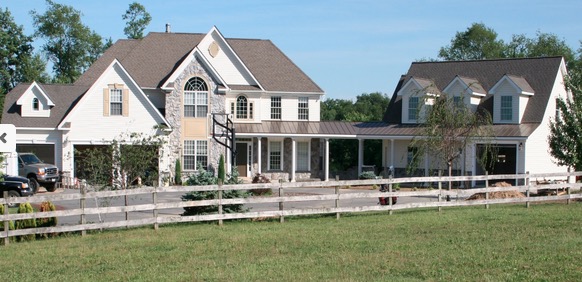 If you're thinking of remodeling your home, you're not alone. According to the Remodeling Business Pulse measure by the National Association of the Remodeling Industry (NARI), the second half of 2014 saw a healthy increase in spending on home remodeling projects. This year's outlook has been optimistic as well: 62 percent of respondents believe that home remodeling will continue to increase through 2015.
FitchRatings speculates that, based on last year's data, 2015 will see positive growth, particularly in the number of major home remodeling projects. This includes additions, major remodels, etc.
As a homeowner, what does that mean for you?
If you've been waiting for the right time to start a major home remodeling project, now is the time. A major reason homeowners are turning to remodeling now is because the return on investment is steadily rising. Higher resale values of homes in the last year have positively influenced the cost-value ratio of remodeling projects. According to Remodeling Magazine, the overall return for remodeling projects improved to an average of 66.1 percent in 2014 (from 60 percent in 2013).
It's no coincidence that home improvement trends coincide with the housing market. This is because existing homeowners usually make home improvements before putting a house up for sale or rent. In 2015, the National Association of Realtors (NAR) and Home Builders Group projecting sales growth at 7.7 and 7 percent respectively, according to a recent report by New York-based investment firm, Trefis.
If you've been thinking about a major home remodeling project such as a two-story addition or updating the master bedroom into a luxury suite, with this renewed sense of confidence in the market, consult your design build remodeler.
Today's economic climate should be encouraging to homeowners looking to make a worthwhile investment on their home. Design Build Remodeling Group of Maryland has years of experience in design and major home remodel and can help give you the confidence you need to start the project you've been waiting on for years. For more information about remodeling trends in the Washington, DC area, or to speak to a professional about starting your project, contact Design Build Remodeling Group today.