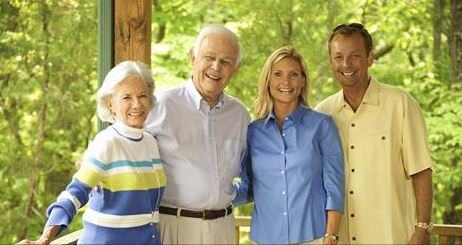 The holidays are a joyous time ideal for bonding with family, friends, loved ones and neighbors. For many people, the holidays are the one time a year during which they actually get to spend time with their extended family. Families can part ways location-wise for many reasons, but when the time comes that being together is of utmost importance, where do you find the space? In-law suites present an incredible opportunity to house your extended family members full time without feeling like there is an invasion of privacy in the home you created for yourself.
Design Options
You have several options when it comes to implementing an in-law suite into your current space. The number one feature of an in-law suite is a separate entrance. The design that generates the most popularity is a separate apartment addition on the property. This addition features a separate entryway, complete kitchen, bedroom, bathroom, utility room and more. This means that your family member living in that space has essentially everything they need to live a productive life under their own roof, but with the security and comfort of being only a few steps away. Another popular choice is to transform your unutilized basement or garage space into a functioning apartment with similar amenities. Custom designs and planning can help you achieve the perfect in-law suite for your needs. Explore design ideas here.
Amenities
In-law suite additions with Design Build Remodeling Group include: design and planning of new suite, custom layouts, new walls, drywall, new flooring installation, installation of bathroom, installation of kitchen or kitchenette (if chosen), installation of new lighting, installation of new windows and door, separate entryway solutions and more.
What to Consider
When considering an in-law suite addition with your remodeler, be sure to mention important factors that may play a role in accessibility. If you are moving an elderly guest into the space, there are specific designs that cater to the elderly and disabled that will make the big move much less stressful. For example, eliminating the presence of stairs and implementing ramp entryways, wide doors, handicap accessible shower heads and ledges are all options that can put the tenant and family at ease.
How We Can Help
According to research conducted by AARP, an advocacy group for people 50+, the presence of multigenerational households continues to rise every single year. In some cases, this means people are housing their parents and in-laws. But in increasing cases, this means that millennials are still being housed by their parents.
Whatever your reason is for considering an in-law suite addition, Design Build Remodeling Group wants to help you design a space that is the solution you have been dreaming of. Request a free consultation and site visit today!