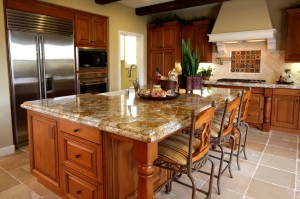 Transform your kitchen – the most popular spot in your home! Create a functional and beautiful place where you and your family will want to spend much of their time.
With high-quality choices for countertops, cabinets and flooring, Design Build Remodeling Group can help you make the right decisions to fit your budget and lifestyle.
Our company has worked with many homeowners to successfully remodel their kitchens to reflect their unique tastes and style choices. Their years of experience have given them the knowledge to assure that the lighting, flow, and design work together to create a beautiful and functional space. We provide kitchen remodeling services in Carroll County, Frederick County, Howard County, Montgomery County, Baltimore County, and throughout Maryland.
We can work with you to give your outdated kitchen the update it needs.
Maryland Kitchen Remodeling Services:
Layout design and planning
Material selection for flooring, trim, and paint color
Cabinetry and countertop selection
Placement and selection of appliances
Placement and installation of lighting fixtures
And more!
Call Design Build Remodeling Group or request an estimate to learn more about the products and services they've successfully used to create a beautiful, functional kitchen for your family.
Gallery of Completed Kitchen Projects