Recently, we completed a two-phase project in Gaithersburg, MD (Montgomery County).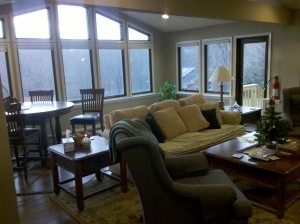 Phase-one consisted of a complete first-floor multi-room remodel. We demolished select walls throughout first floor that separated a great room & existing sunroom, creating one large, open area. We stripped the walls down to bare studs and completely replaced drywall. The existing sunroom had vaulted cathedral ceilings which we extended to the great room area and installed recessed lighting throughout. We removed existing flooring/underlayment, all carpeting, pad and tack strips and installed new hardwood flooring throughout both areas. We demolished and replaced all existing windows with andersen 400 series casement windows. The stonework on the fireplace was extended to the new cathedral ceilings and a new mantle was custom-built and installed.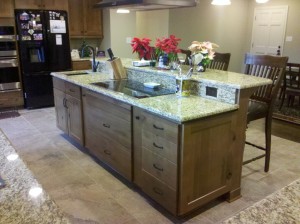 Phase-two consisted of a full kitchen remodel, common bathroom upgrade, and a full basement transformation. We completed a full demolition of the existing kitchen including cabinets, countertops, flooring, and drywall. We installed all brand new appliances, chestnut cabinets, granite countertops, and slate tile flooring. We also installed a new ceiling vented range hood over an upgraded island electric cooktop.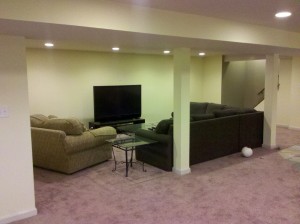 The basement transformation began with a complete demolition and reconstruction of the basement staircase. We removed all existing wall paneling and carpeting and finished with spray-foam insulation, mold-resistant drywall, reinforced support columns, and recessed lighting. Along with that, we completed a full basement bathroom, as well as a fully-functioning wet bar.
This two-phase project was essentially a whole house remodel that left the homeowners extremely satisfied. Check out the various pictures below to see the full transformation!
Kitchen & Living Room: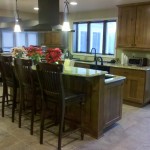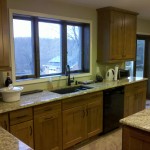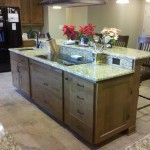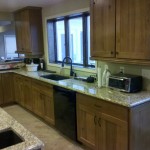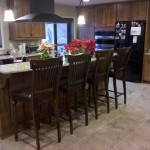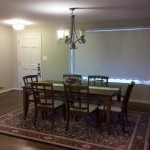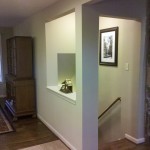 Sun Room & Great Room: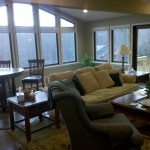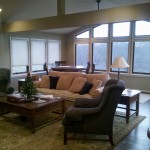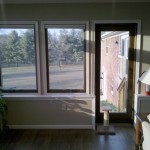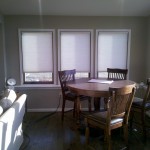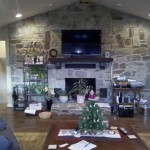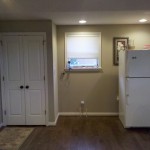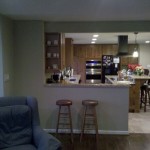 Common Bathroom: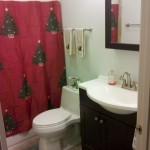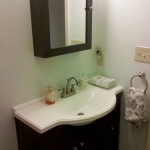 Basement: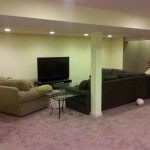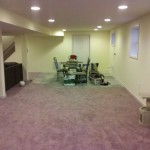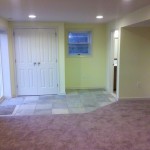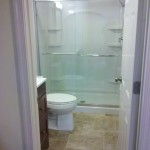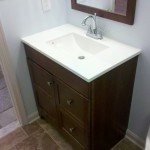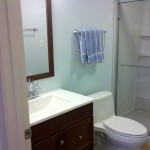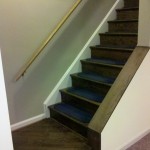 To read more about our Montgomery County Home Remodeling Services, click here! You can also contact us here.