Your kitchen is likely the busiest and most crowded part of your home. We want you to be able to get the most from the available space in your kitchen remodel, especially if there's already an issue with storage space. Here are some of the ways Design Build Remodeling Group of Maryland can help you find more room in your kitchen remodeling project.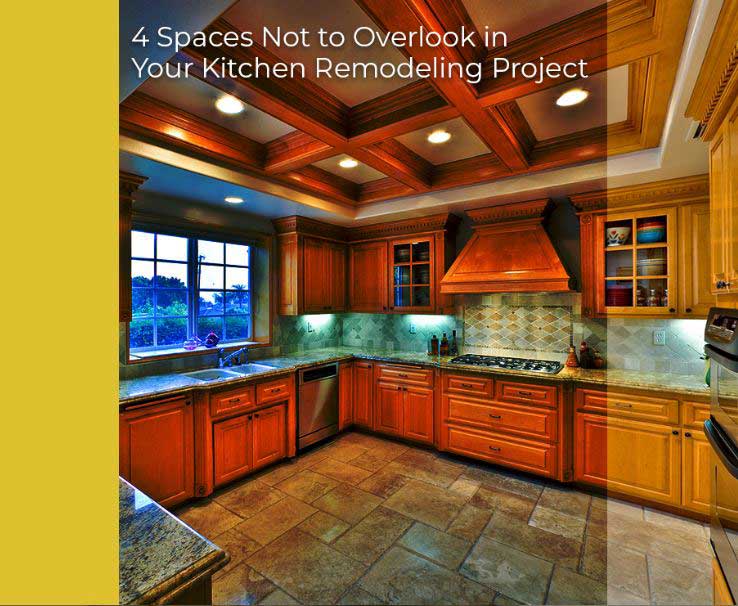 1. Behind the Door
The small area directly behind the kitchen door can be surprisingly spacious. You can use the extra vertical space as a shelving system for some of the easy-to-lose items in your kitchen, such as cleaning supplies. Consider installing a wall rack to keep mops, brushes and cleaning chemicals out of reach.
2. Behind Cabinet Doors
Similarly, the back of the cabinet door can be used as extra space to hang things like cups and small utensils. If there's ample space inside the cabinet itself, you can hang a larger rack to store spices.
3. The Kitchen Backsplash
Throughout the years as local home remodeling contractors, we've noticed that most homeowners tend to forget that their kitchen backsplash can be a viable storage space. Try a long rack or a mounted rod to showcase kitchenware. Apart from adding visual interest, it makes items more accessible than storing them in a cabinet.
4. Under Cabinets
Don't forget that you can use the space under the kitchen cabinet as storage for things like mats, baking pans and other kitchen accessories you don't use that much. Toe-kick drawers are a great choice for this as they also match the rest of the cabinetry.
Design Build Remodeling Group of Maryland is one of the most trusted new addition contractors in the D.C. area. Call us today at (443) 300-2268 to learn more about our expert kitchen remodeling services. We serve homeowners throughout Bethesda, MD, and surrounding communities.