Renovations can take weeks to complete, involve significant costs and be disruptive. It also means having people you don't know much about moving in and out of your house. These are just some reasons you should hire reliable and trustworthy home remodeling contractors. It's also important to choose people who will listen to your concerns and needs as well as guide you through your project.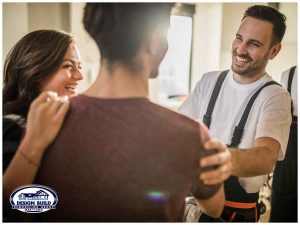 Here are some tips on building a good relationship with your remodeler.
Communication Is Key
Be open about things that bother you and what you want to accomplish with your project. Don't be afraid to approach your contractor if you have questions. A good builder will do everything to make sure you're happy with the results of your remodel.
Payment terms and conditions must be clear between both parties before the project starts. Your contractor should let you know who to contact in case something goes wrong with your kitchen remodeling project.
Stay Organized
Your remodel is more likely to go smoothly when every detail is organized. Obtain a written, detailed description of the project's scope. Contractors should provide regular status updates regarding the progress of the job. Agree on a regular schedule of project updates. Weekly and daily updates are ideal for smaller residential remodels.
Teamwork and Collaboration
Keep in mind that you're part of the renovation team, too. Open communication and having a clear project timeline and consistent updates will create a feeling of collaboration and teamwork. The feeling of togetherness contributes to a sense of loyalty and respect between homeowners and remodelers.
At Design Build Remodeling Group of Maryland, we will work with you through every step of your project, from planning to design and construction. We are one of the area's leading kitchen, bathroom and new addition contractors. Call us at (443) 300-2268, or fill out our contact form to learn more about our services. We cater to clients in Baltimore, MD.