Whether you're planning to convert your unfinished attic into an office or combine your kitchen and dining areas, your home addition project will require thorough planning. Often, there's little to no room for error. You need to have the right mindset to avoid mistakes along with the costly consequences that come with them.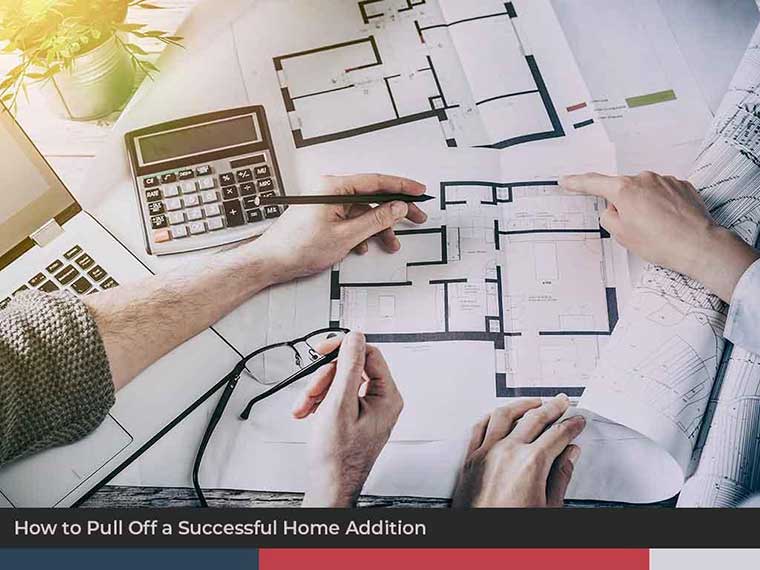 In today's post, Design Build Remodeling Group of Maryland shares some practical tips:
Think Long-Term
Experienced home remodeling contractors would advise you tackle your project with foresight. Think about how long you intend to stay in your home and how much your lifestyle might change over time. Your project might not add value to your property because it would appeal to your unique needs and not necessarily to those of other people. If you won't stay in it for the long haul, you can't expect to recover most of your expenses at resale.
Hire the Right Help
Most home additions are all-encompassing, requiring the expertise of different professionals. You ought to work with an experienced, multidisciplinary company. Otherwise, there's no guaranteeing the success of your project.
Don't Forget About the Legal Side
Reliable new addition contractors would recommend doing your research to learn about relevant zoning laws and building regulations. This way, you won't be penalized for your project. Knowing the necessary permits is key to ensure your home will be brought to code.
Read the Contract
Verbal agreements aren't binding; in court, what's documented and signed matters. Review your contract word for word to make sure everything promised to you is included before you sign on the dotted line.
Prepare for the Construction
Like basement, bathroom and kitchen remodeling projects, home additions come not just with highs but lows as well. Be ready for the mess, noise and disruption. This is especially important if you have kids. Children get stressed out easily when there's interruption to their routine. Consider making temporary living arrangements to keep them calm, comfortable and safe until the project is over.
Monitor the Progress
Stay on top of your project to ensure it's on schedule and things are done to your satisfaction. Builders appreciate it when you express your concerns immediately so they can bring the workmanship up to your standards. Observe clear communication to stay on the same page with the other party and prevent misunderstandings.
As a veteran of home additions for more than 30 years, Design Build Remodeling Group of Maryland is the name you can trust. From consultation to construction, our hassle-free, start-to-finish process ensures all bases are covered and allows us to overcome any possible cause of delay.
To talk about your project in detail and request for an estimate, call us at (443) 300-2268 today. We serve Washington, DC, and many nearby communities.