Whether you're planning your bathroom or kitchen remodeling project, you should consider your needs, budget and personal taste. Bathrooms are usually not that spacious so that's why it can more be challenging to remodel. However, the three F's of design will help you create the perfect bathroom for your home.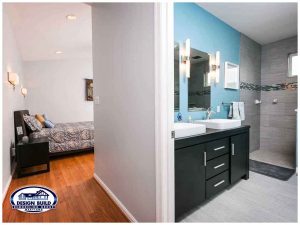 Feeling
Know how you want your new bathroom to feel. Do you want it to be relaxing, warm or fresh? Are you going for a modern or a rustic space? You also need to consider whether the feel and look you want to achieve will complement the rest of your home.
Function
What's the purpose of your bathroom? Will it have a bath or not? Take note of how your bathroom could function throughout the day. Do you need a space where you can get ready in the morning or a place to relax and enjoy a warm bath at the end of the day?
Form
Determine the kind of textures and styles you prefer. Write down the materials and shapes that you want to use.
Bathroom Planning Tips
You can keep the existing layout of your bathroom if it works well for you. Changing the position of waste and water pipes can cost you more time and money. The easiest ways to revamp your bathroom are by replacing flooring and tiles, and repainting walls. Consider sliding doors if you want to add more space to your bathroom.
Browse home improvement magazines, or scroll through Pinterest to get some design inspirations. You can cut down or print stuff that interests you and create a vision board. Have a little chat with your family and friends who have accomplished the same project and ask about the challenges they faced during the process.
If you're looking for experienced bathroom, kitchen or new addition contractors, turn to Design Build Remodeling Group of Maryland. Call us at (443) 300-2268, or fill out our contact form to learn more about our services. We cater to clients in Bethesda, MD.