Less is more when it comes to minimalism, which is known for its neutral hues, stark walls and clean, simple lines. However, another style is becoming more popular, which is the total opposite of the minimalist look. Maximalism is all about bigger, busier and more eye-catching decor.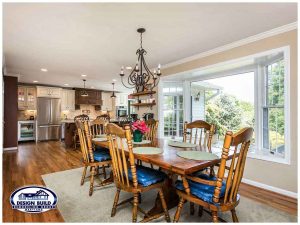 What Is Maximalism?
Unlike what some may think, maximalism doesn't encourage hoarding and putting too much stuff in a room. This style focuses on repetition, patterns, bold hues, elaborate design and unique decor. What makes the maximalism special are pattern combinations, excessive but carefully-selected pieces, and intense colors.
Key Elements
Maximalism lets you express your unique taste and personality. Through maximalist decor, you can convey your experiences. This style utilizes layers, patterns in prints, bold palettes and distinct pieces. Using multiple items, merging different styles and mixing and matching of textures are also essential elements of this look.
Applying This Style to Your Home
If you're considering incorporating maximalism to your home or kitchen remodeling, remember that starting slow is key. You can begin by layering patterns, putting a few pieces on display and adding color. Start small – stacking books, adding cushions and plants. However, be careful with going overboard because you don't want your space to look cramped and cluttered.
According to experts, animal prints like leopard and snake are great neutral bases for this style. Since these patterns don't have striking colors or prints, they can capture the maximalist look without making the room feel too noisy or busy.
Design Build Remodeling Group of Maryland is one of the area's best home remodeling and new addition contractors. We specialize in bathrooms, kitchens, basements, whole house renovations and more. Call us at (443) 300-2268, or fill out our contact form to learn more about our services. We cater to clients in Washington, DC.