Building contractors and home remodeling companies follow a specific process and analyze a lot of factors in order to provide homeowners with a project cost estimate. But how does a company create an estimate?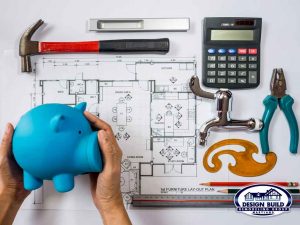 Stick Estimating and Unit Cost Estimating
Construction estimates can be made through either the stick estimating method or the unit cost estimate. Stick estimating involves listing all the parts of the job, the hours it will take to finish the job, the subcontractors that are needed, the materials that will be used and the items that will need to be purchased and rented.
Unit cost estimating is quicker and involves compiling all of the line items for the job and then attaching a unit cost to each line item. Contractors generate estimates manually or through specialized construction estimate software programs. The latter allows contractors to provide their customers with accurate estimates much sooner.
Factors That Affect the Cost of a Project
A lot of factors can affect the cost of a home addition. These factors include permits, the cost of tearing down existing walls, electrical/HVAC upgrades, costs of insulation, the kind of foundation that will be used and more.
Our Pricing Guides
At Design Build Remodeling Group of Maryland, we analyze a lot of factors in order to provide our customers with an accurate estimate of how much their home addition will cost. This takes time and care because we want to give you reliable information. Fortunately, we have completed many home addition and remodeling projects in the past. We can share our previous projects and estimates with you as a general pricing guide. This will give you a rough idea of the potential costs of your project.
During your remodeling project, we will answer all of your questions about project costs and explain how we decided on the numbers we use. We're proud of our pricing transparency, and we believe in giving our customers all the information they need to make well-informed decisions about their remodeling projects.
Design Build Remodeling Group of Maryland serves many areas, including Baltimore, MD. Call us at (443) 300-2268 to learn more about our services and products or to request a consultation.