Renovating your house for the year doesn't just mean making it h2er. It also means you get to pick how it appears every time you step through the door. Today, the Design Build Remodeling Group of Maryland, one of the leading home remodeling contractors in the area, discusses trending color types for home remodeling and design in 2018.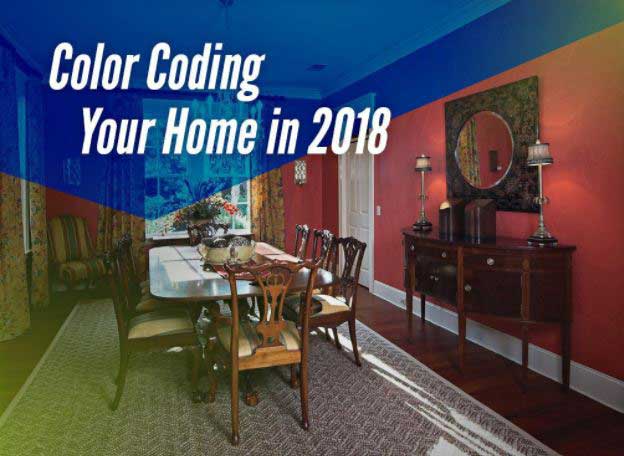 The Green Hour
A color picked by Dunn-Edwards®, this gray, blue-green color can be intense and tranquil at the same time. It can act as a neutral color that balances out your furniture in the living room.
Black Magic
Picked by Olympic® Paint, this color bucks last year's trend of soft gray and blush pink. It's often considered a "misunderstood neutral" color, but it can fit nicely in your bathroom.
In the Moment
A blue-green hue designed by BEHR® as their first official color of the year, it creates a serene and calming aura to help others unwind. Kitchen remodeling contractors often receive requests for this color as it can work especially well in kitchens and bedrooms alike.
Deep Onyx
The Glidden® pick is a timeless classic. The color emits an authentic feeling of ease you can enjoy in your living room after a hard day of work.
Caliente
Selected by Benjamin Moore®, the red hue strikes as a h2 and energetic background to your bedroom or kitchen.
Oceanside
Oceanside, the Sherwin-Williams® 2018 color, is unique in how it can harmonize with different color groups in your house. Because of that, you can use this in any part of your house as long as it doesn't overwhelm the entire room.
Ultra Violet
Lastly is Ultra Violet, picked by the Pantone Color Institute™. This deep and provocative purple shade resonates with visionary thinkers and those who value ingenuity.
If you have any new additions, Design Build Remodeling Group of Maryland, the top new addition contractors, can help you pick the best colors to fit whatever the project. Call us today at (443) 300-2268 to learn more about our home improvement services. We serve homeowners in Eldersburg, MD, and nearby areas.