With the cost of senior assisted living on the rise, it's not uncommon for aging parents to look for cheaper housing alternatives. One option, moving in with family members, promotes togetherness and accessibility (it's much easier to visit grandparents when they live in the bedroom next to yours!). However, while this is nice in theory, space is an obvious concern: Having a family member acquire permanent space in your home can be stressful and make your home feel crowded and cluttered. That's why the idea of an in-law suite––a room adjoined or in some cases, a separate structure built off the main home––is becoming a popular trend in the Baltimore-Washington metro area.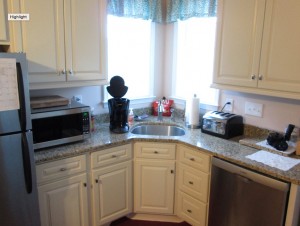 An in-law suite addition––usually between 400 and 1,000 sq. ft.––often includes a bedroom, a living area, bathroom and kitchen or kitchenette depending on local building codes. Talk to your design build remodeler about possible layouts for your addition. There are a few important considerations before beginning construction.
For elderly guests, accessibility is key. Keep in mind, true in-law suites––living spaces designed for the elderly or disabled––are not the same as an accessory dwelling unit ("ADUs"), which is a guest house intended for rental. A split level home may be difficult to negotiate; choosing a one-story addition removes added risk and makes a more comfortable space. Also, wider doors, ramp entryways and hand-held shower heads make the living space handicap accessible, giving you a peace of mind.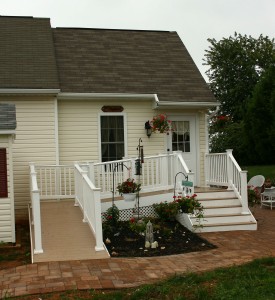 Just because you're living together doesn't mean you always want to be together! Privacy is an important consideration for an in-law suite. A suite door provides necessary separation between the two living quarters. Building an in-law suite off a quieter section of the house, a den or basement can also prevent unwanted sound exchange.
Lastly, consider the comfort of your loved one. Choosing a design that makes your loved one feel more at home is important. A custom layout that matches his/her former home, using familiar fixtures throughout, or building on a patio or porch can really make your in-law suite feel like home.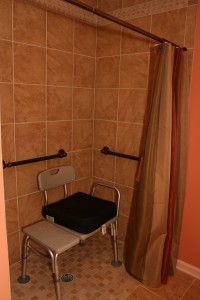 Design Build Remodeling Group of Maryland is a premier remodeler in the area with years of experience designing custom in-law suites and other major home additions. We will work with your family needs and your budget to create a space that works for everyone. For more information and a free consultation, contact Design Build Remodeling Group today.